How my ACL Surgery led me to an entirely new sport





- December 07, 2018
FROM HUNTER HALL
Before tearing my ACL for the first time when I was 10, I was a multi-sport athlete competing as a right wing in hockey and a forward in soccer. It was a long time ago, so Iím not sure how true this was, but my parents told me I used to be the fastest kid on the ice and on the field. I was (and still am) small for my age, but I had speed and agility on my side.
I then tore my first ACL in my right leg when I was 10 by jumping off of a swing set at school and landing on my knee wrong. I had a relatively new type of surgery for pediatric ACL tears in Boston a few months later, followed by 6-9 months of physical therapy. After about 12 months of being out of sports, I slowly got back into hockey and soccer. Just as I was getting my speed back again, my right ACL tore again (along with the right meniscus which resulted in a bucket meniscus) after taking a misstep trying to catch a basketball in a friendís driveway.
Thatís when I went to Dr. Cole for help. After a few weeks of planning, I was back on the operating table, but this time in Chicago. The second surgery went well and I underwent physical therapy again for about 6 months before returning to some sports. While I could still play soccer and hockey, I had been out of the sports for long enough to the point where I was pretty far behind my peers in skill level. I decided to try out new sports like cross country and cycling, and eventually rowing in high school.
I joined the New Trier rowing team as a coxswain during my freshman fall. I immediately fell in love with the sport and pursued it for all four years at New Trier, going on to cox the Varsity 8+ boat that won the Scholastic National Championships in spring of 2016 (pictured below).
I was then recruited to cox at the University of California, Berkeley for my fours years at college and I am now a freshman here at Cal. Weíre now in the thick of our racing season here on the west coast and weíre excited to see what we can accomplish this year after Cal took home the IRA National Championship title last year. Iím very excited to continue coxing here and for getting the opportunity to become a D1 athlete after my injuries, thanks to Dr. Cole.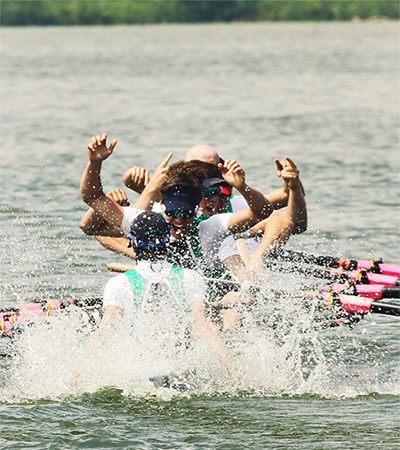 Pictured above: The New Trier Varsity 8+ crossing the finish line at Scholastic Nationals winning gold (2016).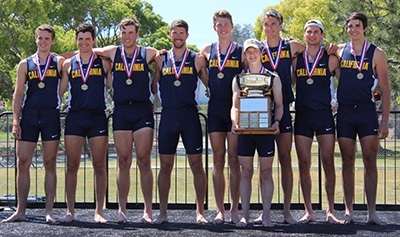 Pictured above: The Cal Freshman 8+ on the podium after we won gold in the Open 8+ event at the San Diego Crew Classic (2017).