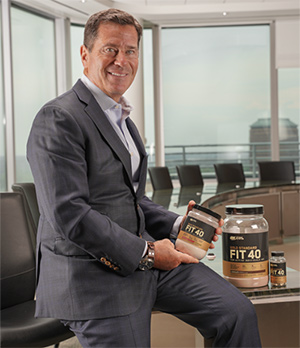 Exciting news! Optimum Nutrition has introduced its first supplement line formulated for active adults 40+, Gold Standard Fit40™ My older, active patients face challenges when it comes to muscle mass, endurance and joint health – and I've experienced those issues myself. ON recognized an unmet need and has created supplements with the right ingredients to address each of these critical areas.
Gold Standard Fit40 Active Joint Health
Gold Standard Fit40 Collection
Gold Standard Fit40 Training and Performance Booster
For more information on Gold Standard Fit40, please visit www.optimumnutrition.com/en-us/fit-40
You will need the Adobe Reader to view and print the above documents.